Due to the Coronavirus, the CCHRC Library will be temporarily closed until further notice.
If you need access to educational information, please follow us on WeChat.
Scan here to join CCHRC's WeChat group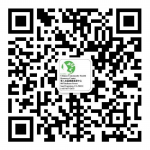 WeChat ID is wxid_3whi4urjhtc212
| | |
| --- | --- |
| | Knowledge is power. The wellness library of CCHRC empowers community members by offering reliable bilingual health information. |
To maintain the highest quality of health information, CCHRC carefully reviews the wellness library collection to ensure that the contents are accurate and current. CCHRC staff consults Chinese healthcare professionals in the U.S. for recommendations on health-related printed and/or audio/visual titles. Titles are not limited to publishers and producers in the U.S. All titles from overseas (e.g.China, Taiwan) are reviewed to verify that health information is in line with U.S. recommendations. The wellness library houses hundreds of bilingual titles available for leisure reading/viewing on site or loan.
Topics include:
Cancer
Cardiovascular health
Endocrine & metabolic disorders
Eye, ear, nose, & throat
Family and marriage
Gastrointestinal health
Immune system
Infectious diseases
Men's health
Mental health
Neurology
Nutrition
Maternal & child health
Palliative care
Safety
Skin/musculoskeletal health
Women's health
Wellness library's knowledgeable and friendly staff assists clients in Cantonese, Mandarin, and English to:
Obtain community referrals and resources
Search for up-to-date health information on the World Wide Web
Usage of the wellness library is free of charge to all community members.
Location: 845 Jackson St.
San Francisco, CA 94133
Hours: Monday – Friday
9:00 AM – 12:00 PM
1:00 PM –  5:00 PM
Phone Number: 415-677-2473