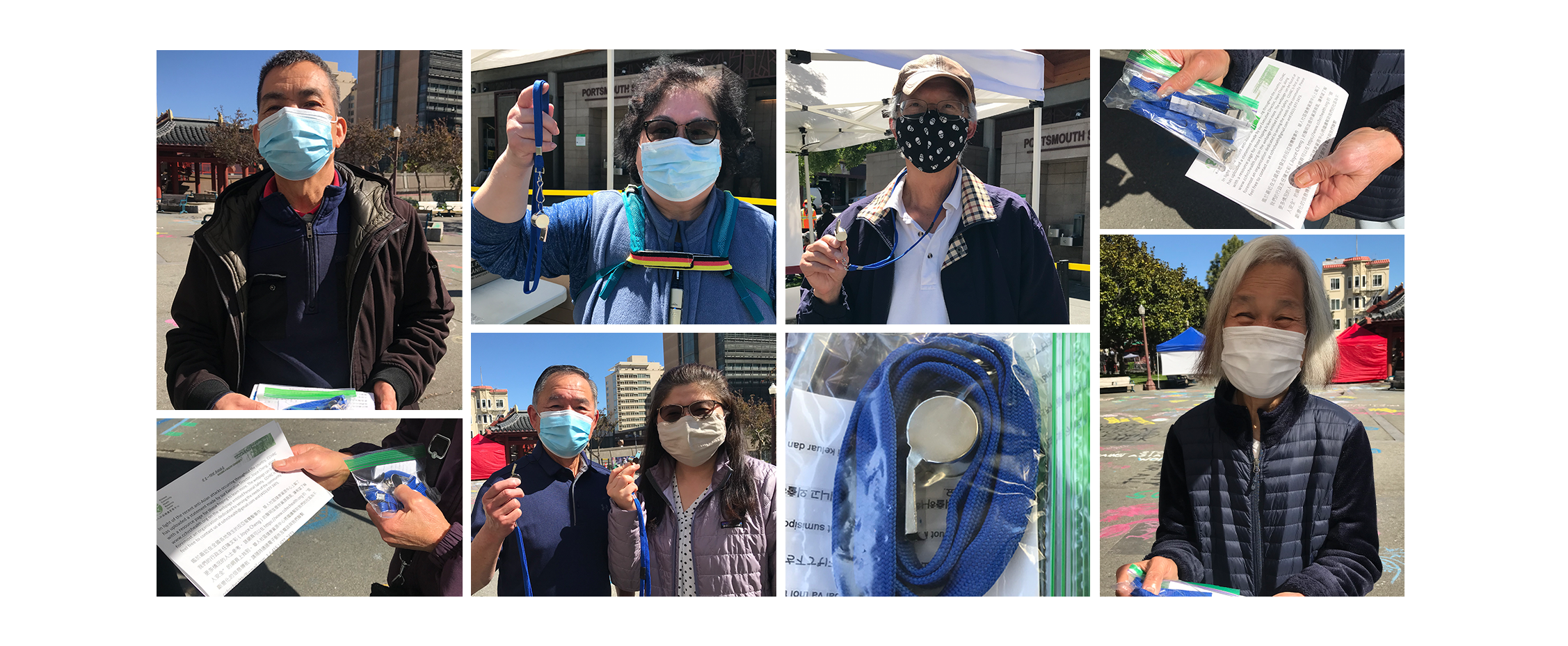 CCHRC has received a donation of whistles with the goal of helping our community members feel safer. These whistles will be distributed at our COVID-19 testing events at Portsmouth Square.
If interested in picking up a whistle, please call 1 (415) 677-2473 or message us on WeChat.
---
Chinese Hospital CEO, Jian Zhang awarded the Outstanding Woman of the Year award for her efforts in fighting the COVID-19 pandemic.
---
CCHRC partners with UCSF Center for Aging in Diverse Communities to compile a report on the effects of the COVID-19 shelter-in-place policy among older adults.